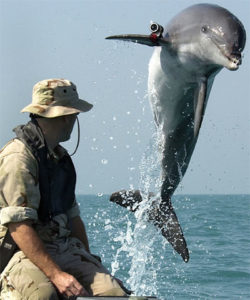 Special Operations (SPECOPS), the Navy's newest warfare community, was approved by the Secretary of the Navy in 1978 in order to preserve certain perishable skills that were slowly but surely being lost in our cadre of officers. Today, SPECOPS provides a sustained, progressive, cost effective, and ready capability in four functional areas:
Explosive Ordnance Disposal (EOD)
Diving and Salvage (D&S)
Expendable Ordnance Management (EOM)
Mine Countermeasures (MCM)
The SPECOPS community is responsible for all aspects of Navy diving and salvage, and membership requires a general understanding of all facets of diving (surface supplied, mixed gas, and saturation). In fact, diving provides the common base that assures compatibility of the four SPECOPS functional areas. Most aspects of conventional and nuclear weapon production, renovation, and logistic support are also within the scope of a SPECOPS officer's duties.