The Grogan Society began in 2012 when LT Bennett and MIDN Murphy ('14) started a forum to discuss International Security related issues in current events. Over the years, The Grogan Society has evolved beyond discussions into bridging the divide between military and civilians on campus and in the community through events, forums, and discussions.
We are a University approved organization and all Notre Dame students are welcome to join our events.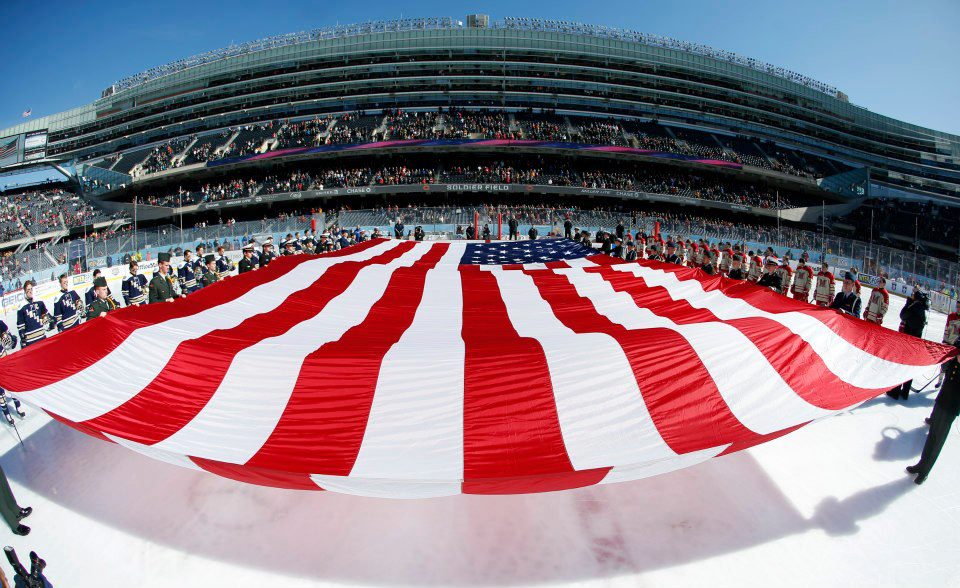 Grogan Society members unfurl a flag at the Chicago Hockey Classic in Soldier Field.

Grogan Members participate in a discussion on Syria.