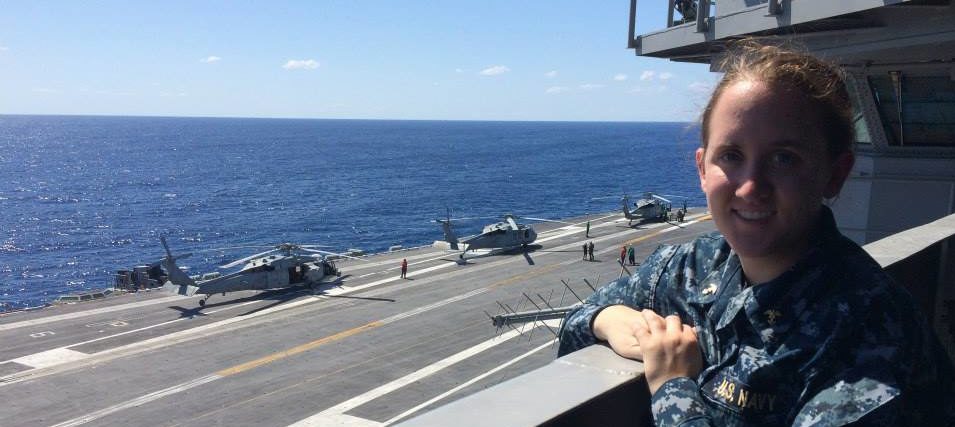 Each summer, 4 year scholarship midshipmen will participate in 4-6 weeks of professional training in the fleet to broaden their understanding of the Navy and Marine Corps and to aid in their service selection decision making prior to commissioning.
CORTRAMID
Midshipmen completing their 4/C year will participate in CORTRAMID located in either Norfolk, VA or San Diego, CA.  CORTRAMID is typically 4 weeks long.  One week is spent with each of the following communities to provide the student with real life experience of each option available to them upon commissioning:  Surface Warfare community, Submarine community, Aviation community, and the Marine Corps.
2/C AND 1/C CRUISE
Midshipmen will participate in a 2/C and 1/C summer cruise after their sophomore and junior year where they will be assigned a running mate, or sponsor, on a particular ship, submarine, or squadron.  These cruises vary in length based on operational schedules and the midshipmen will get an in depth look at the particular community in which they serve during their 2/C and 1/C summer cruise.