Midshipmen who successfully complete the NROTC program at Notre Dame will be commissioned as Ensigns or 2nd Lieutenants in the Navy or Marine Corps during graduation weekend.
Careers
The NROTC program is designed to commission officers into the Unrestricted Line communities listed below.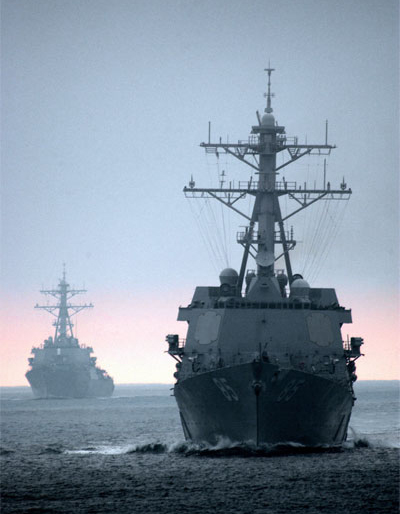 SURFACE WARFARE
The Surface Warfare Community is composed of officers who are qualified in the surface warfare specialty, who man the surface ships of the Navy and whose goal is to command those ships. The Surface Warfare Officer (SWO) must develop experience and in-depth knowledge in a specific line discipline (operations, combat systems or engineering) and learn the fundamentals of engineering, weapon systems, and operational tactics. A SWO's knowledge of surface warfare must also include an understanding of the operations of the various ship types within the surface force including carriers, cruisers, destroyers, frigates, amphibious, mine warfare and combat logistics force ships. Eventually, it must also include an appreciation of air and submarine warfare, as well as operations in a multi-threat environment.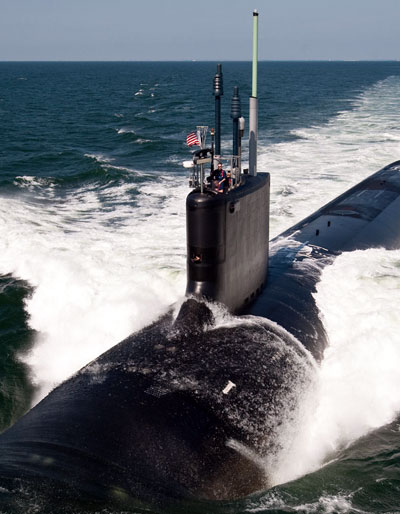 SUBMARINE WARFARE
The fundamental goal of the nuclear trained submarine officer is to develop the professional skills and operational background to command a nuclear submarine. The achievement of this goal is accomplished through a well-defined series of professional qualifications, advanced training and operational sea experience. Completion of Nuclear Power School and Nuclear Prototype Training will be the first challenge facing a Nuclear Submarine Officer after commissioning. Upon completion of Nuclear Power School and Nuclear Prototype training, the officer is assigned to a submarine. Prior to reporting to the first submarine, the officer attends a 13 week Submarine Officer Basic Course in Groton, CT. This period of instruction provides an opportunity to learn the theory and principles of submarine operation and control, the basic administrative responsibilities of a division officer, the theory of the submerged fire control problem and weapons systems, and the fundamentals of submarine operations and tactics.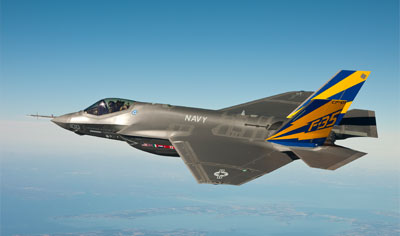 AVIATION
The Aviation Warfare Community consists of pilots and Naval Flight Officers (NFOs). Pilots and NFOs are trained to fly and operate the weapon systems of naval aircraft. All pilots and NFOs begin their Naval aviation career training at the Aviation Schools Command, Pensacola, FL. Student pilot training generally requires 12 to 18 months to complete. For pilots, the general type of aircraft (helicopter, jet, propeller) to be flown will be determined and the appropriate training curriculum entered. All student NFO's enter either the jet or propeller pipeline and begin initial basic training in Pensacola. Integrated "joint" training with the other services is now a reality, and it all begins at VT-10 in Pensacola, FL, where USN, USMC, USAF, and USCG student NFO's receive their initial basic undergraduate NFO training. Follow-on intermediate and advanced training is conducted at either Pensacola or Randolf AFB, Texas (Advanced NAV for P-3, EP-3, E-6A), respectively. Final assignment to a particular fleet aircraft type occurs just prior to receiving the coveted "wings of gold".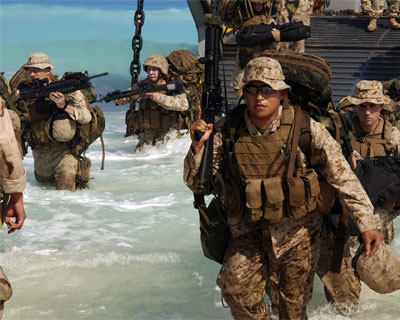 UNITED STATES MARINE CORPS
The Marine Corps has been an integral part of the Naval Service for more than 230 years and is renowned world-over for its leadership, determination, and loyalty. From the inception on November 10, 1775 at Tun Tavern in Philadelphia to the front lines in Iraq and Afghanistan, Marines have earned their reputation as the most effective fighting force in the world operating in the air, on land and on the sea. Standards are high — self-discipline and initiative are key factors for success in the Marine Corps. Physical Fitness is an integral part in making a Marine Officer and it is rigorous and mentally challenging. Each perspective Marine Officer must attend and successfully complete Officer Candidate School (OCS Website) and earn a degree in order to become a Marine Second Lieutenant.
As a Marine Option NROTC scholarship student, you will attend training each summer:
Between freshman and sophomore year, Marine Options attend Career Orientation Training for Midshipmen (CORTRAMID) East (VA) or West (CA).
Between sophomore and junior year, Marine Options attend Mountain Warfare Training Center (MWTC) in Bridgeport, CA.
Between junior and senior year, Marine Options attend and must successfully complete Officer Candidate School in Quantico, VA (www.trngcmd.marines.mil/Units/Northeast/Officer-Candidates-School/) in between junior and senior year. This is required for commissioning and this requirement cannot be waived.
NROTC students commissioned as Second Lieutenants will report to The Basic School (www.tecom.usmc.mil/tbs) in Quantico, VA for training and will compete for a Military Occupational Specialty (MOS).
These include:
Civil Affairs Officer 0107
Adjutant 0180
Marine Air/Ground Task Force (MAGTF) Intelligence Officer 0202
Ground Intelligence Officer 0203
Human Source Intelligence Officer 0204
Tactical Intelligence Officer 0205
Signals Intelligence/Ground Electronic Warfare Officer 0206
Air Intelligence Officer 0207
Counterintelligence Officer 0210
Geographic Intelligence Officer 0260
Infantry Officer 0302
Light-Armored Vehicle (LAV) Officer 0303
Logistics Officer 0402
Communications Information Systems Officer 0602
Field Artillery Officer 0802
Engineer Officer 1302
Tank Officer 1802
Assault Amphibious Vehicle (AAV) Officer 1803
Signals Intelligence/Electronic Warfare Officer 2602
Electronics Maintenance Officer (Ground) 2802
Ground Supply Officer 3002
Financial Management Officer 3404
Motor Transport Officer 3502
Disbursing Office/Finance 3902
Public Affairs Officer 4302
Military Police Officer 5803
Aircraft Maintenance Officer 6002
Aviation Supply Officer 6602
Air Support Control 7208
Air Defense Control 7210
Air Traffic Control 7220
Naval Flight Officer 7580
Naval Aviator 7599
For more information, use the following links:
SPECIAL WARFARE
The newly commissioned officer may elect to pursue a career in Special Warfare (SPECWAR). SPECWAR Officers concentrate on the development of skills in the areas of unconventional warfare, counter-insurgency, coastal and riverine interdiction, and tactical intelligence collection. To enter this career area, the officer must meet the various physical prerequisites, volunteer for hazardous duty, and request and be selected to receive Basic Underwater Demolition/SEAL (BUDS) training. BUDS training is a 6 month course that is both physically and mentally demanding. It is specifically designed to provide the necessary basic physical and technical skills needed by the Special Warfare operator, and its requirements are sufficiently demanding so that only those who are highly motivated complete the course. In BUDS training, officers receive instruction in the planning and conduct of all phases and forms of hydrographic reconnaissance, land and underwater demolitions, individual and crew served weapons, small unit tactics, land reconnaissance, and various types of SCUBA.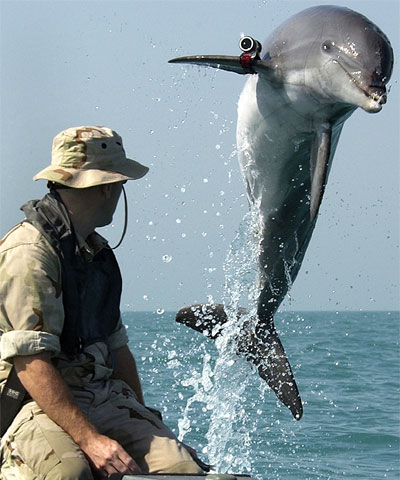 SPECIAL OPERATIONS
Special Operations (SPECOPS), the Navy's newest warfare community, was approved by the Secretary of the Navy in 1978 in order to preserve certain perishable skills that were slowly but surely being lost in our cadre of officers. Today, SPECOPS provides a sustained, progressive, cost effective, and ready capability in four functional areas:
Explosive Ordnance Disposal (EOD)
Diving and Salvage (D&S)
Expendable Ordnance Management (EOM)
Mine Countermeasures (MCM)
The SPECOPS community is responsible for all aspects of Navy diving and salvage, and membership requires a general understanding of all facets of diving (surface supplied, mixed gas, and saturation). In fact, diving provides the common base that assures compatibility of the four SPECOPS functional areas. Most aspects of conventional and nuclear weapon production, renovation, and logistic support are also within the scope of a SPECOPS officer's duties.